"And these words that I command you today shall be on your heart. You shall teach them diligently to your children, and shall talk of them when you sit in your house, and when you walk by the way, and when you lie down, and when you rise." - Deuteronomy 6:6-7
This is our Sunday morning small group time for kids! Our small group leaders love to build relationships and help kids discover God's Truth and what it means to their everyday lives!
Ages 1-Preschool, 9:00 AM & 10:30 AM
Preschoolers discover God's Word in fresh and exciting new ways. Each lesson is packed with fun and surprises.


Birth-16 months, 9:00 AM & 10:30 AM
Our nursery is a great place for your baby! We provide a safe, clean and loving environment. Because your children are our number one concern, all workers are thoroughly screened. We also provide you with a pager so we can contact you if your little one needs your care.
We use The Gospel Project on Sunday mornings to teach children that Christ is in Scripture from beginning to end. The Gospel is taught in each lesson. Students will walk through all of Scripture in three year rotations.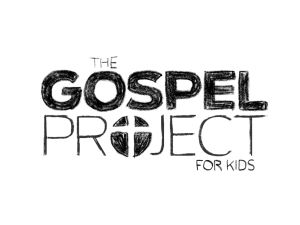 Sundays 6:00 PM - 7:30 PM
W.A.M. (Worship Arts Ministry) 4 Kids is all about kids learning to worship God through the Arts. There will be Art, Dance, Drama, Instruments, Media and Music, all designed to unleash each student's creative energy in worship. This is for students grades 1-6, and meets September through April. Contact Pastor Phil for more information.
Postponed Due to COVID - TBA
TeamKID is a fun, high-energy ministry encouraging kids (potty-trained Pre-K - 6th grade) to know Christ and grow in a relationship with Him. The Bible stories, scripture memory, missions activities, life application and recreation games collectively teach a biblical worldview and life lessons to kids.
We'd love to hear from you. Fill out the form below to get started.